Rebranding Loyyo
While doing my internship at the fin-tech company Loyyo I worked on the rebranding of the brand. In this project I restyled everything and also build the new website in this new style, along with presentations and other digital and physical products.
Tools
Role
UI & Graphic Designer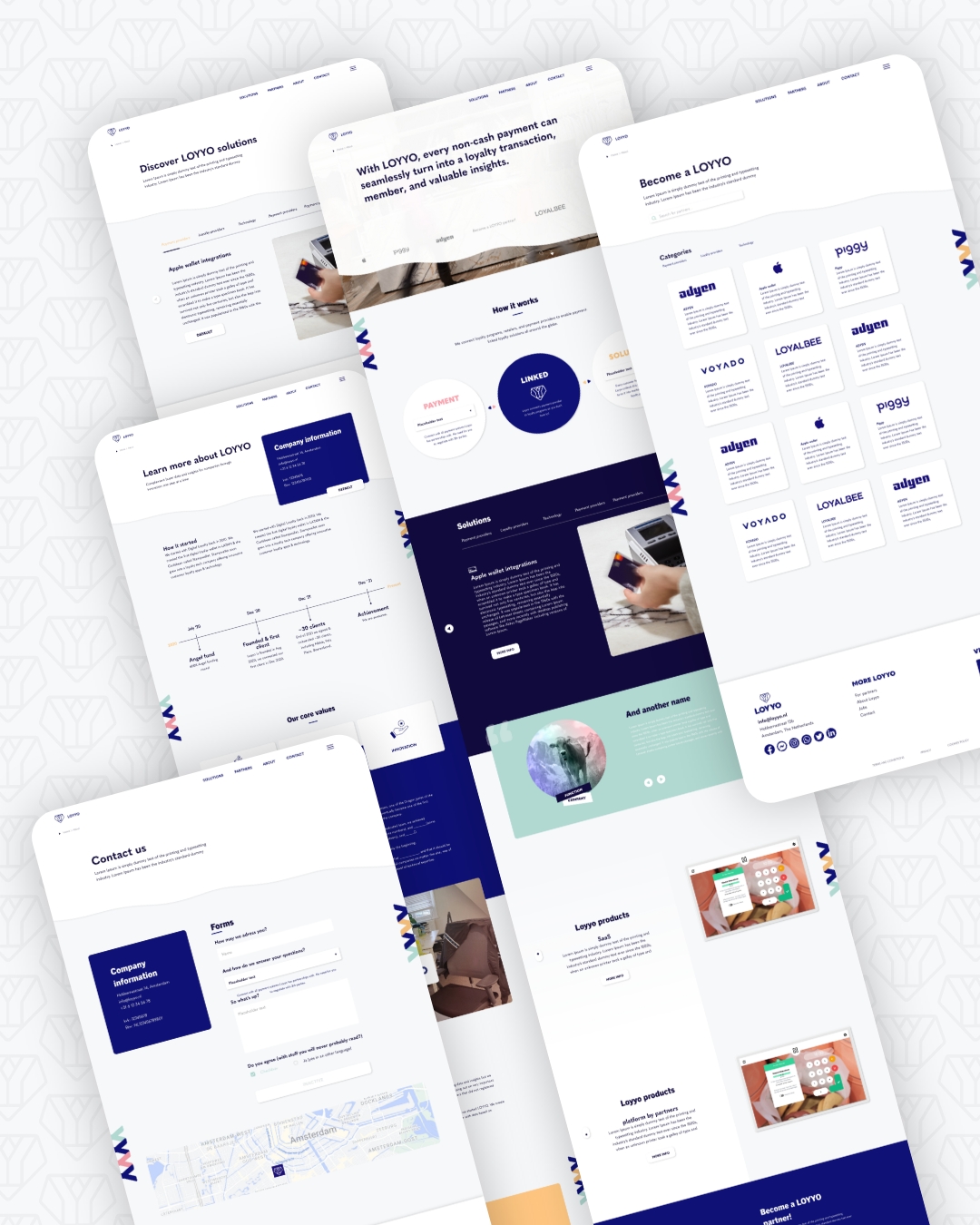 UI DESIGN
LOYYO uses a lot of different platforms in many ways. I designed the basic screens for them to customize to their clients. For example, these screens are used for SaaS solutions, loyalty (web)apps and POS terminals.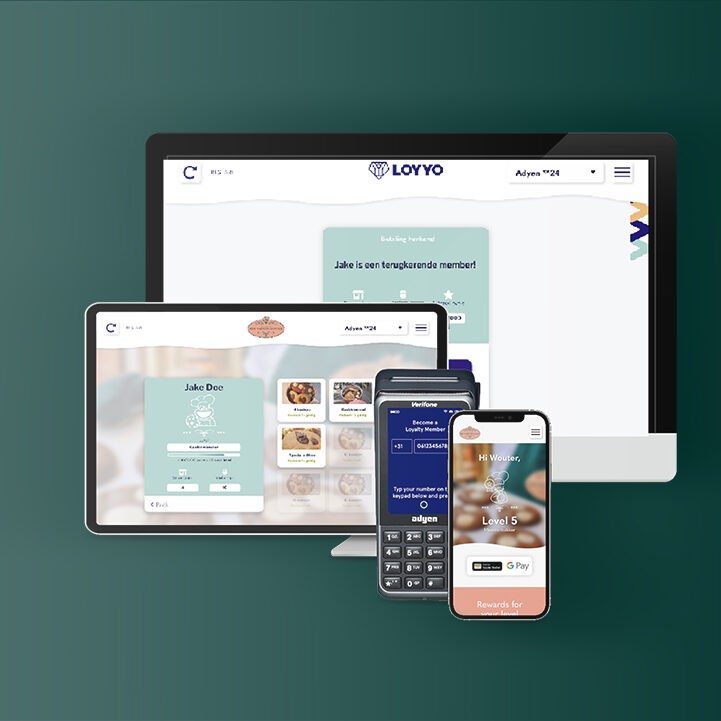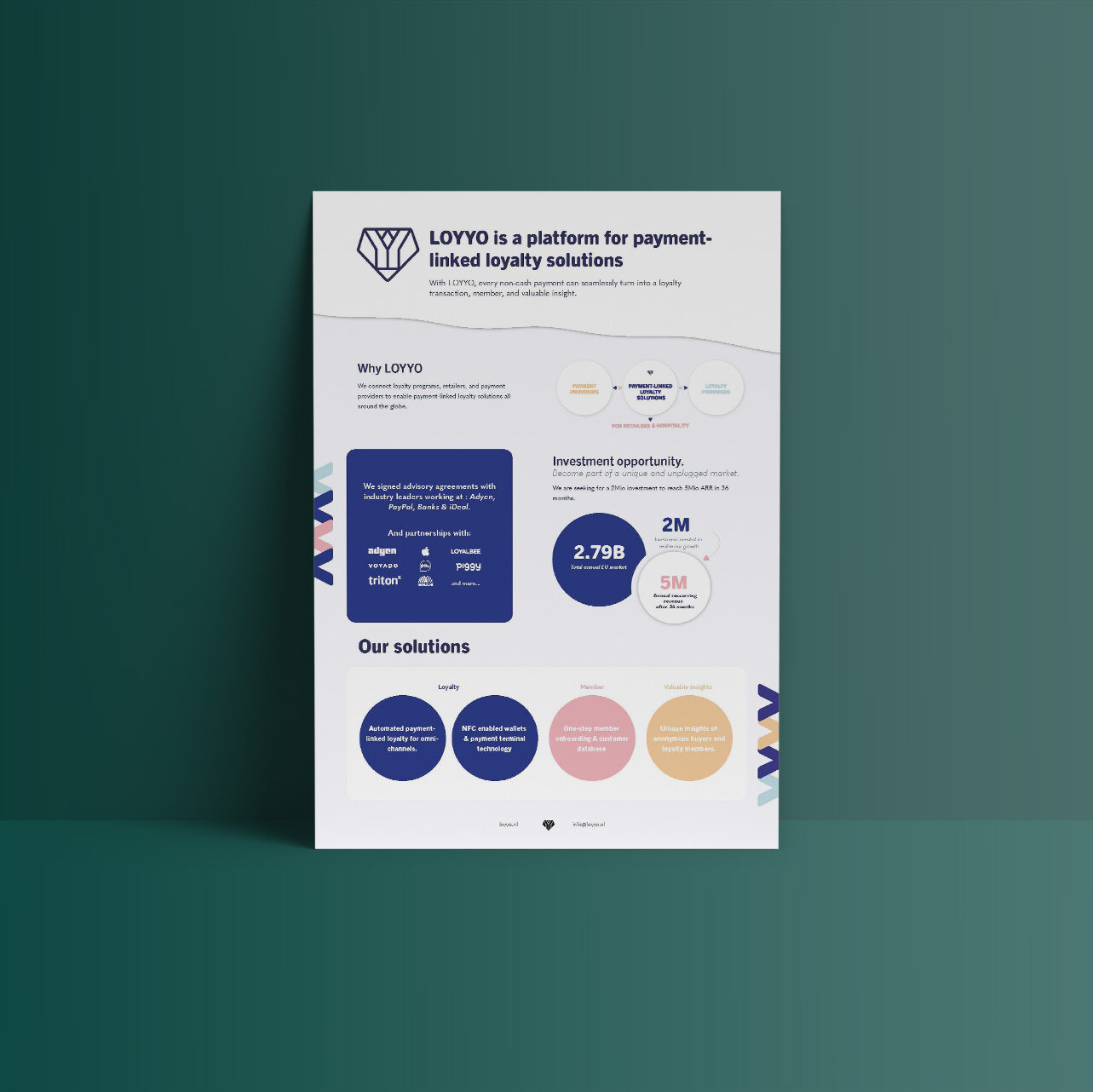 GRAPHIC DESIGN
When LOYYO is at business conferences or meetups they wanted to be able to give a flyer to potential partners, so I designed their one-pager.
WEB design
Aside from the website I also designed a couple email templates. Used for onboarding and loyalty information, like when points are collected.