aesthetics app
The Aesthetics App is a platform that allows users to discover and purchase products based on their preferred aesthetics. By utilizing keywords or inspirational photos, the app showcases products that are available in the user's specified location. The app generates revenue through pro accounts, an affiliate structure, and relevant advertisements.

Note: This is a case study for a fictional project.
Tools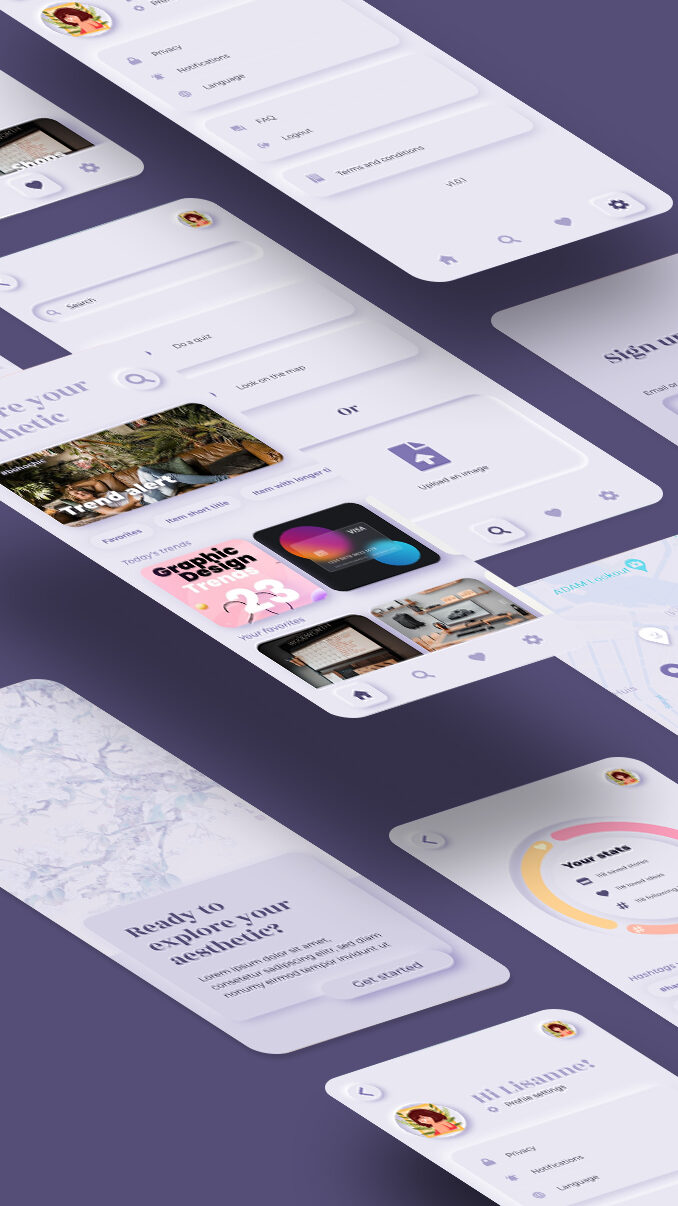 Reason for Existence
The main objective of the Aesthetics App is to provide users with a curated selection of products that align with their personal aesthetics. Users can input keywords or upload inspirational photos, and the app will display relevant products that are available for purchase in their specified location. The app aims to generate revenue by offering pro accounts with enhanced features, implementing an affiliate structure with partner retailers, and displaying relevant advertisements to the users.