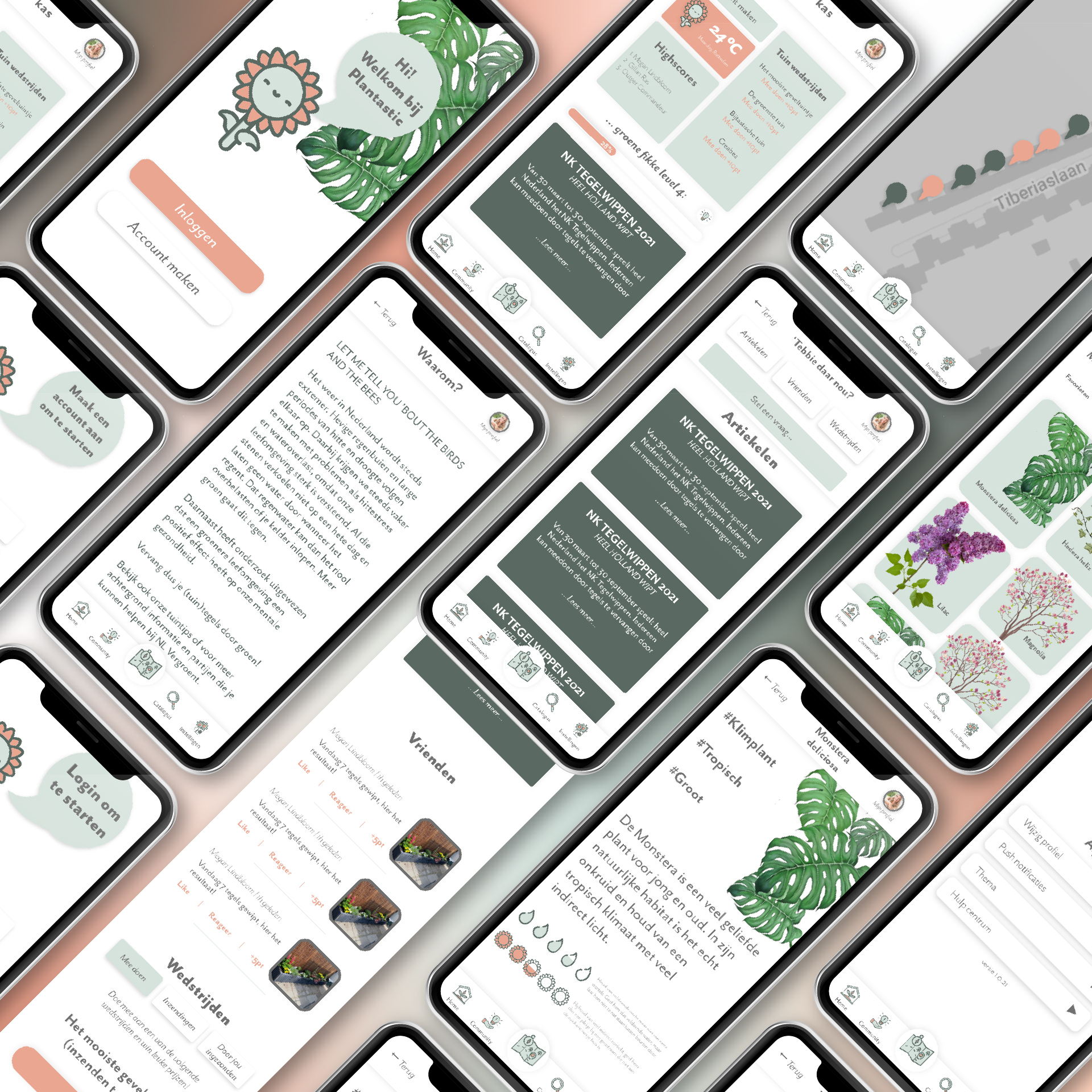 This project is past of my school exam where I have to think of a problem within my city and how to fix it with a game for mobile users.


Try out the webapp thru this link:
Little warning, the app is made for mobile, so it may not work properly if you don't scale down your browser. Otherwise you can try out the XD Demo below.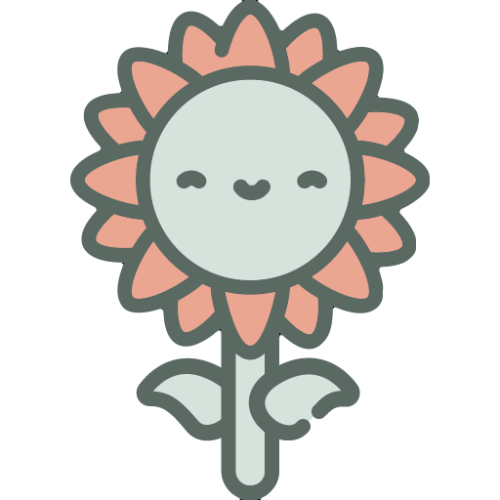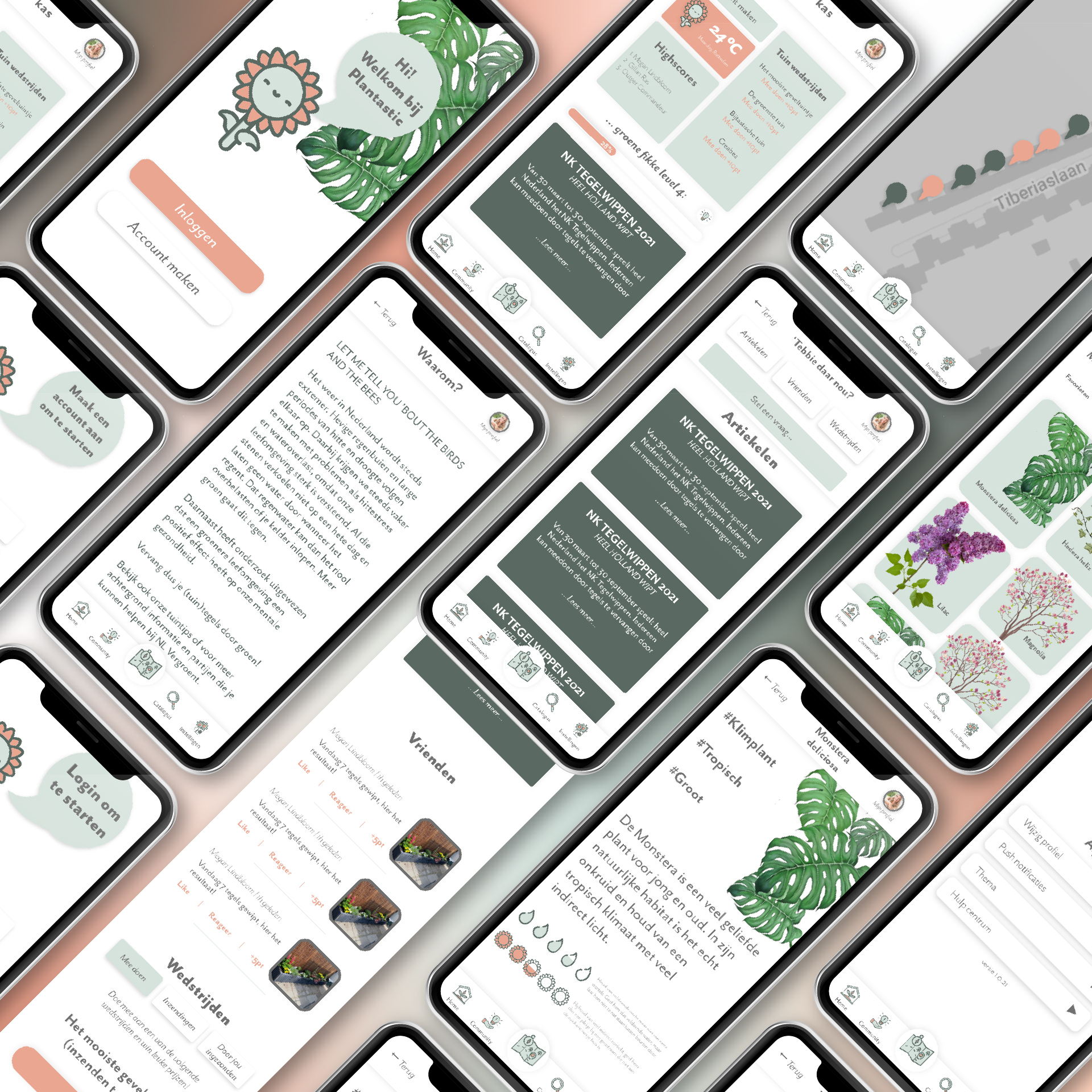 Styleboard, Persona & Demo
Styleboard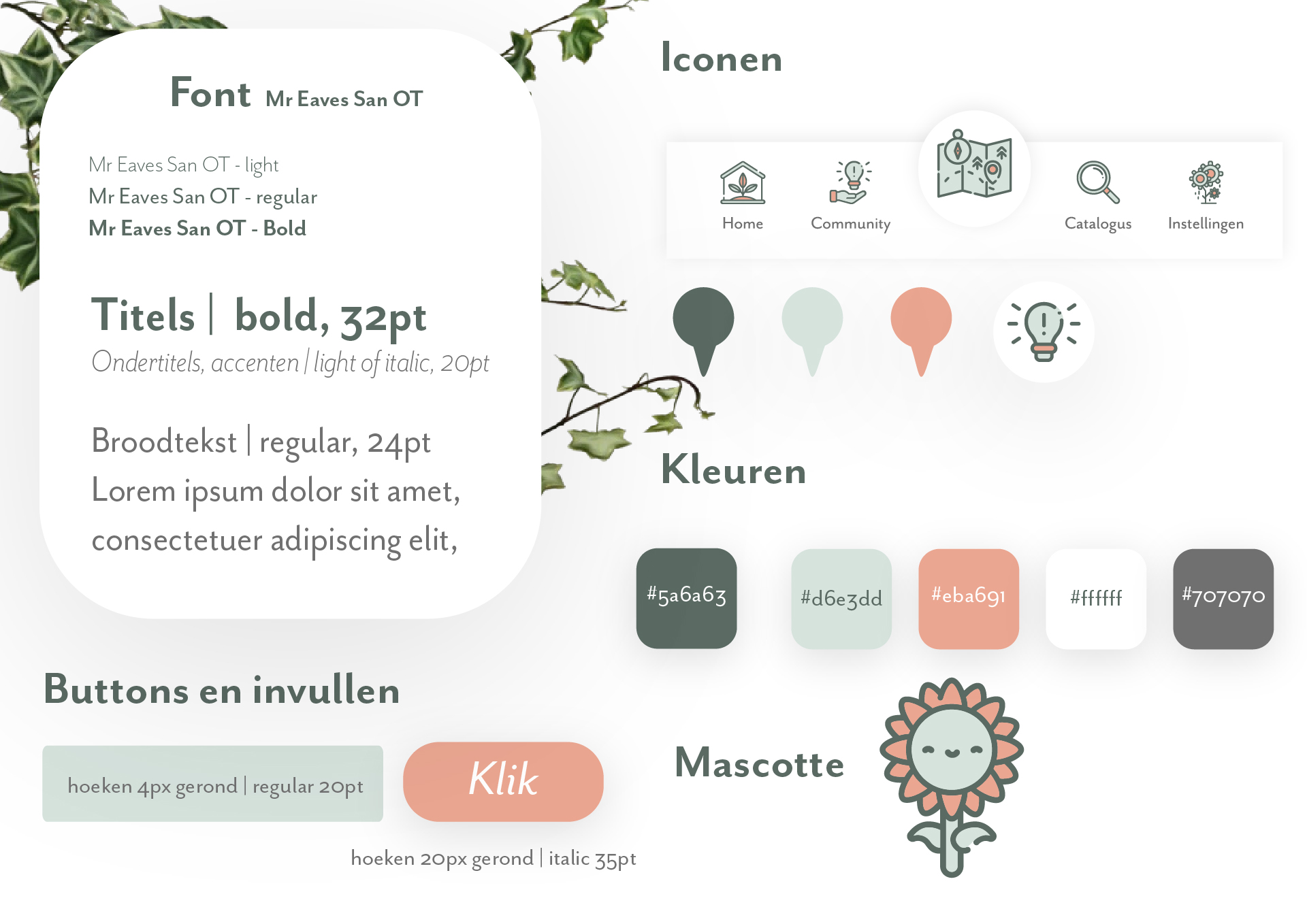 XD Demo
For the style I looked at my persona her personality, I made the choice of using light colors and sans serif fonts with a bit of a swirl. So the text is calm but not boring to read, it also has lots of family members withs lots of variety.
The icons I downloaded online, as there are lots of them, I added my colors to them to match the style. The images of the plants are in a watercolor effect. It suits the graphic and playful character of the app.
For usability I wanted to use widgets, so I made it look like you could click on the squares for more action. This way you can simplify the initial square and give more information in the following clicks. That way the user has to discover the app more and can focus on the stuff that matters to him/her.
"Don't stop beleafing!"

Personal motto of my persona