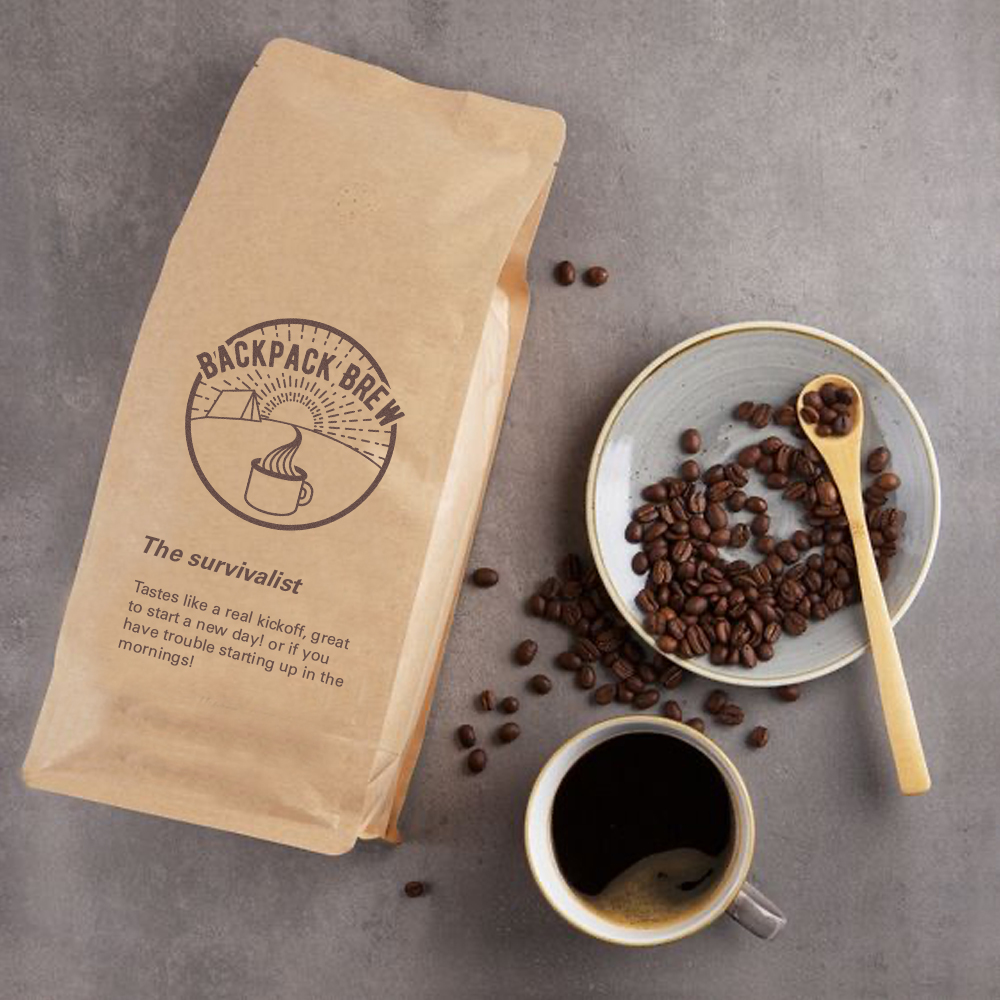 The project
During this project we had the freedom to design and implement everything ourselves. The goal was to create a subscription website with as much functionality as possible. It had to be responsive for desktop and mobile. There also had to be a clear house style and brand identity.
The concept
Backpack Brew is a webshop that offers subscriptions for coffee. We also sell loose merchandise and other supplies that you may need during a hike.
Mission & vision
BPB wants to make the travel experience for backpackers more pleasant by easily taking a piece of home with you on a trip. Coffee lovers know the problem: grinding beans, weighing, repacking, leaving packaging, ect. We believe we have the solution. Aeropress portion packs. Because we have the option to choose prepackaged coffee in the monthly subscriptions, you never have the problem of having to take your delicious coffee from home on your hike. The portions are weighed for the Aeropress and the packaging is biodegradable. So you can leave it in nature!
Our USP
• Customized subscriptions
• Close-knit community
• Biodegradable packaging
• Unique style and flavors
The process
In the following images you can see the process of how everything came together. It was a team effort so there might be some gaps because I only did certain components.
I started off with this first design as a wireframe, we didn't have a styleboard yet so I left everything black and. white.
Some of the main feedback points were: The footer menu was not needed; The logo in the header was also not needed in the mobile version; The buttons had to be a bit bigger.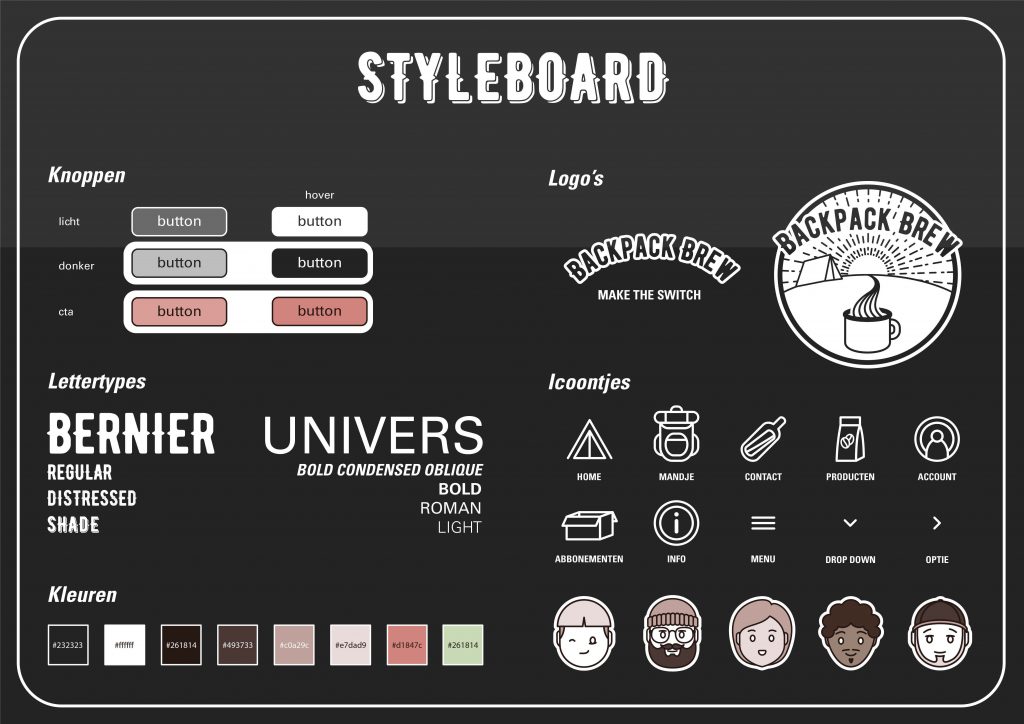 HTML/CSS/BOOTSTRAP/JAVASCRIPT
Here you can see some of the functions we have realized in the website. The website is mainly build on a bootstrap grid, so it is responsive on all platforms.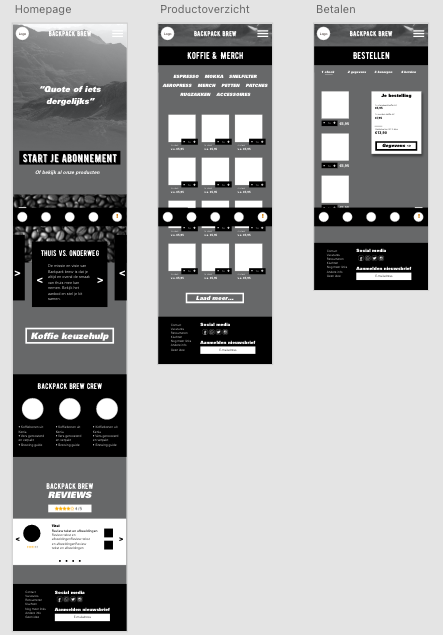 Some of the pages I designed